The Pacific Northwest Center of Excellence for Clean Energy (PNCECE) is hosting a Job Seekers Workshop for Energy Technology, Electronics, Robotics, and Automation Students and Graduates featuring an interview panel of local utilities representatives.
Register at the link below by April 1 to attend the April 7-8 Job Seekers Workshop.
NOTE: You must also submit a resume by April 1 to cindyretcs [at] gmail [dot] com.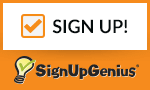 The two-day workshop takes place at Centralia College's Kemp Hall.